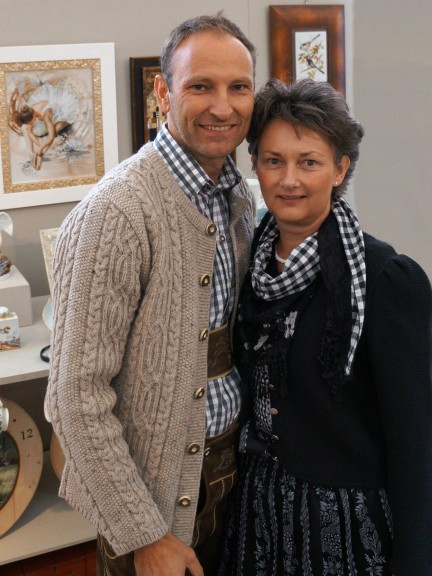 At the famous porcelain-manufacture of Meissen, we have both served a four year apprenticeship to become qualified Porcelain-painters for onglaze art.

Jörg Kugelmeier specializing on
Figures and landscapes.

Petra Kugelmeier specializing on
Flower - paintings.

After ten years experience in Meissen, we moved to Bavaria, in 1991 and have been working as freelance porcelain - painters ever since. In our studio we teaching fine art miniature painting and porcealin painting.
In the last years we have created many unique pieces done in the finest traditional manner. Our picture shows you a few examples of our works of art.
Each piece is a masterpiece painted completely by hand.